Cleanroom Garment Services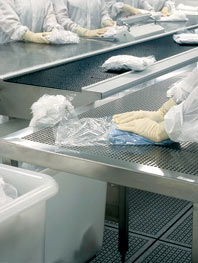 UniClean provides specialized services for cleanroom businesses that require work garments to be virtually free from viable organisms. We achieve this result by exposing the garments to gamma radiation after cleanroom processing to attain desired Sterility Assurance Levels (SAL). This specialty program was established by a Certified Health Physicist, is managed by a Division Quality Manager, and is maintained in accordance with AAMI recommendations.
For more information call (877) 527-9200 or contact UniClean.